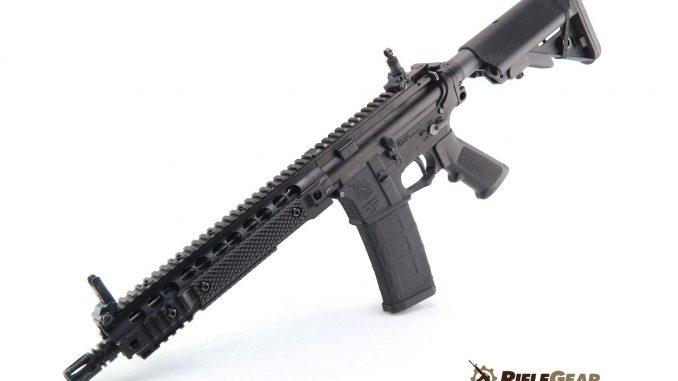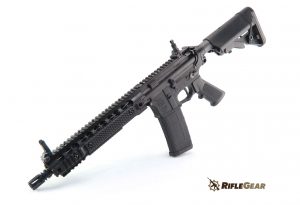 We received a handfull of these sought after SR-16 uppers from Knight's Armament.
These SR-16 uppers were contracted for Government and Law Enforcement agencies and are now available for civilian purchase.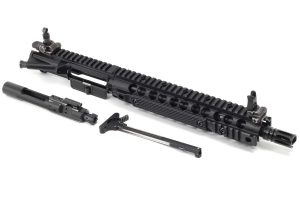 The SR-16 CQB upper is assembled with components you'd come to expect from Knight's.
Some of the appealing elements of this upper is the use of the railed URX3.1 free float handguard, E3 bolt and the 'SR-16' designation marking.
Features
11.5″ Barrel, Chrome Lined, 5.56 NATO
600m Knight's Armament Micro Rear Sight
Knight's Armament Micro Front Sight
E3 Round Lug Enhanced Bolt
M16 Full Auto Bolt Carrier, Chrome Lined
Knight's Armament URX3.1 Handguard
Knight's Armament M4QD Flash Hider, Accepts Knight's QDSS-NT4 Suppressors
Rail Panels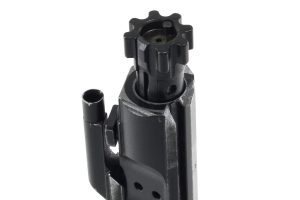 The chamber and bolt feature Knight's E3 round lug design, designed for enhanced reliability and increases bolt life.
E3 Enhanced Bolt Features:
Enlarged Bolt Face – Provides more positive engagement in the chamber and ensures proper seating upon cycling.
Rounded Bolt Lugs – Less prone to chipping or cracking than traditional square lug designs.
Reduced-Size Cam Pin – Allows for a thicker bolt web, strengthening a common failure point in the AR-15 bolt design.
Enhanced Reliability Extractor – Shaped like a "T" this extractor's pivot point is shifted forward to apply constant pressure on the case rim and reduce extraction failures. Its dual extractor springs provide a failsafe in the event that one fails during hard usage.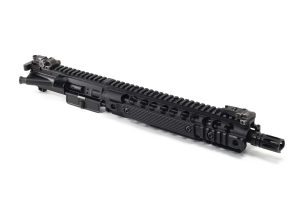 Since these uppers were Government tested, signs of wear will be present along with a 'Commercial' marking.
The SR-16 CQB upper would make a great addition to a SBR/Pistol build.
Knight's Armament 11.5″ SR-16 CQB Upper – $1500
*NFA Rules Apply